Online Tai Chi Classes: Depression-Relief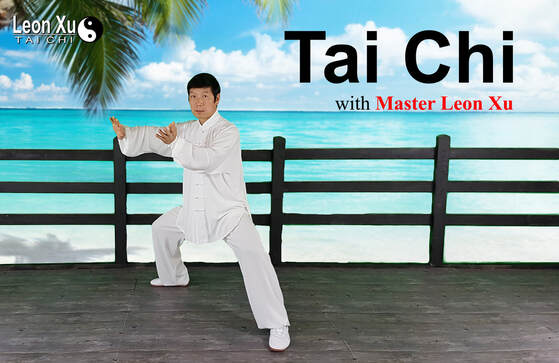 You are welcome to join us!
Online Classes are very convenient and practical for all of us while we have to stay at home now.
They include
Qigong
,
Chen's Tai Chi, 4 Seasons Health and Baji Quan (Kung Fu)
etc.
For Class Schedule, Please
CLICK HERE!
For How to Register, Please
CLICK HERE!
See you in ONLINE Classes.
​​
---
---
Tai Chi Every Day Keeps Virus Away!
If you have to stay at home now, you have more time to try these 8 free Tai Chi courses below. Tai Chi can strengthen immune system in your body. Then this immunity boosted can fight and kill viruses, like coronavirus.
For this purpose, we design this easy, simple training courses for you to learn and exercise Chen's Tai Chi for your health.
Now, let us start and enjoy these FREE courses!
---
Closure of Academy!

We still closed all classes in Physical location until the reopen notice from government.
due to the 2nd outbreak of covid-19 virus!

Please check the website regularly for updates!
Sorry for any inconvenience, Stay safe and take care.
---
A Chinese martial arts school in Eastern Canada offers Tai Chi, Qigong, Kung Fu, Wushu etc. 
---
---
TAI CHI, QI GONG
If you are primarily interested in maintaining and improving your health, we offer
Tai Chi
and
Qi Gong
classes that provide many health benefits. Whether it's to practice Tai Chi strictly for health or a harder, more martial type of Tai Chi, we have both. With two highly skilled
professional Masters
at your disposal you can choose whichever suits your goals. Classes in the original Chen style Tai Chi, Yang Style Tai Chi, Wu Style Tai Chi, Qigong and push hands are all available.
Come and join us for a free introductory lesson.
KUNG FU, WUSHU
If you are primarily interested in developing your martial arts abilities, we offer training in a number of martial arts styles such as
Wushu, Baji Quan
(Kung Fu), San Da, etc. Our programs include Wushu, Jet Li style, Self-Defence & Kung Fu. For Wushu, we have different level classes to learn Wushu standard basics, Bare and (Chang Quan), Broadsword (Dao Shu), Straightsword (Jian Shu), Staff (Gun Shu) and Spear (Qian Shu). For traditional Kung Fu, you may join courses like Baiji Quan and application.
---
---
Online Streaming Courses available NOW!


​


Videos for iPad, iPhone, Android Tablet & Phone, PC, Macs, and Smart TVs, also DVDs.

​ Online Streaming Courses
HD( 720p) and FHD (1080p) videos; Any time and anywhere with internet connection.

---

Videos downloadable for Chen's Taichi are ready to download. Videos include Basics, Warm Up, Spiral Rotation, Compact Routines, Essential 18 Forms, Old Form 1. The videos work with most devices like cell phones, laptop, computer etc. DVDs are also available.
Master Leon Xu explains and shows each movement in simple way with front and side views. You can easily understand and learn each movement faster.
---
The correct way of "Trying" ​when learning or practicing
Qi Gong/Tai Chi

Learning and practicing Qi Gong and Tai Chi with certain mental approaches, or attitudes, will not be fruitful. The purpose of this article is to consider and characterize these less beneficial approaches, and suggest a more productive one.… …

Click Here for more

!

​

Chen's Taichi Old Form 2: by Master Leon Xu
---
---
Chen's Tai Chi: Orginal Style!

Master

Leon (Li) XU

and

Aline (Qian) ZHOU

, 12th Generation Direct-Disciples of

Chen's Tai Chi (Taiji) Quan

, under Grand Master

Chen Zhenglei

, 19th generation of Chen's family and the 11th generation direct-line successor of Chen's Tai Chi Quan

Baji Quan: New Class in Montreal!

Master

Leon XU

and

Qian ZHOU

, 8th Generation Direct-Disciples of Wu's Baji Quan, under Grand Master

Wu Lianzhi

(left, in White Uniform), 7th generation of Wu's family style direct-line successor of Wu's Baji Quan in Meng village, Changzhou, China.
---
Contact Us